June 22-24, 2021 – Amway Grand Plaza Hotel – Grand Rapids, MI 
AMBA Conference 2021 will set the industry benchmark for meeting responsibly in a way that brings immense value and opportunity for business growth to its attendees.
During this event, connection opportunities will abound for mold manufacturers that are ready to engage with peers and unite as a community to tackle pressing industry challenges, communicate best practices and contribute to the strength of the AMBA network of U.S. mold builders.
Featured content will include business strategies to protect the business and gain new market share, continuous improvement initiatives to produce greater efficiencies, internal workforce development strategies and best practices, advancements in technology to drive bottom-line impact and proven ROI, leadership and communication strategies for AMBA's Emerging Leaders, connection opportunities to strategize with peers sharing similar job functions and much more!
Schedule of Events
Tuesday
1-4pm              Emerging Leaders Pre-Con Session – optional
4pm                 Supplier Trade Fair and Tooling Treasure Hunt
5:30pm             "Bites and Brew"  Welcome Reception
Wednesday
7am                 "Business over Breakfast" Connections
8am                 Opening Keynote, Troy Nix, AMBA Executive Director
8:30am             Commandments for Leaders, Phil Van Hooser
9:30am             Breakout Sessions, Business Strategies
10:30am           Break
10:45am           Trade, Tariffs and Taxes: Washington's Plans for Mold Builders
Omar Nashashibi, The Franklin Partnership
11:45am           Networking Lunch
Or
Lunch and Learn with Phil Van Hooser
1pm                 Breakout Sessions, Continuous Improvement
2pm                 Supplier Trade Fair and Tooling Treasure Hunt
3pm                 Capitalizing on a Challenging Manufacturing Landscape, Laurie Harbour,
Harbour Results
4pm                 Rapid-Fire Takeaways and Crosstalk
6pm                 Evening Reception
7pm                 Awards Dinner and Celebration
Thursday
7am                 "Issues and Eggs" Connections
8am                 Peer-to-Peer Roundtable Discussions
9:15am             Supplier Trade Fair and Tooling Treasure Hunt
9:45am             The Champion's Code: Building Relationships through Life Lessons of
Integrity and Accountability, Ross Bernstein
10:45am           A Panel Discussion
11:45am           Event Wrap, Troy Nix, AMBA Executive Director
12pm               Conference Adjourns
Conference website: ambaconference.com
---
Keynote Speaker and Emcee
Troy Nix, American Mold Builders Association
Troy Nix is the executive director of the AMBA and serves as the master of ceremonies for the AMBA Conference 2021. Known for his spirit, enthusiasm and belief in American manufacturing, Nix delivers an opening address that never fails to spart emotion in each attendee's inner core. This year's message will focus on leadership through adversity and the importance of finding that 'silver lining'. Nix will help conference participants understand the value of being mentally and physically tested and how the results of being personally challenged can have a powerful impact and brighten our futures.
---
Featured Presentations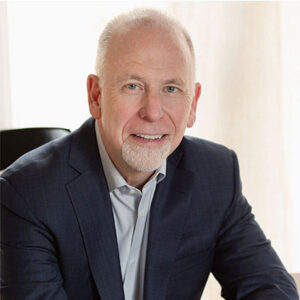 Commandments for Leaders
Phil Van Hooser
Effective leadership is never more important than during difficult, trying times. Ineffective leadership is never more apparent than during those same difficult, trying times. During the 2021 AMBA Conference keynote presentation, Phillip Van Hooser will engage audience members with a high-energy, practical, interactive presentation entitled, "Commandments for Leaders." In the presentation, custom-designed for the AMBA membership, Van Hooser will reveal and explore the seven most commonly heralded leadership characteristics and how the best leaders develop and incorporate them into their daily leadership activities.
The Champion's Code: Building Relationships through Life Lessons of Integrity and Accountability
Ross Bernstein
Ross Bernstein's program explores the DNA of what makes champions in sports so unique and how that relates to business. Based on his interviews with more than 1,000 professional athletes and coaches, Bernstein concluded that the same metrics and characteristics that were common among champions in sports also were common among peak performers in business.
Since the pandemic, Bernstein has worked with more than 75 different companies to identify what made some pivot successfully while others did not. During his presentation, Bernstein will examine the art of changing and adapting with a focus on not only how to stay positive and productive in challenging times, but how to come out on the other side with momentum. Bernstein will help attendees to think differently about their current business situations, sharing best practices in overcoming disruption, while ultimately building stronger relationships.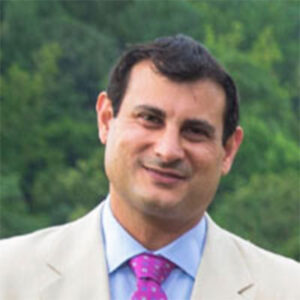 Trade, Tariffs and Taxes: Washington's Plans for Mold Builders
Omar Nashashibi, The Franklin Partnership
Omar Nashashibi with The Franklin Partnership, AMBA's lobbying firm in Washington, D.C., will provide an update on the latest with the trade wars and President Biden's approach to tariffs on Chinese imports, including plastic injection molds and dies from China. The AMBA and The Franklin Partnership secured an important victory for the industry when former President Trump reinstated the 25% tariffs on imported plastic injection molds, but the Biden administration is under pressure to lift the tariffs and reduce barriers to trade.
This presentation will review the status of trade talks with China and tariffs and ongoing negotiations with the European Union. Nashashibi also will examine the impact on supply chains and efforts to encourage manufacturing in America as discussions in Washington accelerate over tax increases on businesses to pay for government spending. This session will help attendees plan for the unexpected and gain a better understanding of how trade, tariffs and taxes will impact business.
Capitalizing on a Challenging Manufacturing Landscape
Laurie Harbour, Harbour Results
This interactive session will examine the current state of the mold building and plastics processor industries, as well as economic, business and legislative trends that will impact the future. Attendees will be asked to provide issues they face across the business – from sales to operations to talent management. Laurie Harbour, president and CEO of Harbour Results, Inc., will address these issues, share industry benchmarking data and explore how best-in-class manufacturers are succeeding in this challenging marketplace. Participants will be armed with insights that can help their business improve.
---
Special Sessions
Decision Making for Impact and Success
At the crux of any young professional's journey is the development of the ability to make a good decision. Without the ability to evaluate information, effectively communicate or the gumption to simply take a risk, future leaders face everything from team frustration and delay of job orders to stagnated business growth and the inability to effectively lead. During this pre-con session, Phil Van Hooser will coach AMBA's Emerging Leaders through decision-testing methodologies and red flags with the use of decision-making principles, including the Decision-Making Foundation Keys and the 5 Bases for Practical Decision-Making Success.
Lunch and Learn
Cardinal Sins of Leadership
Phil Van Hooser
Phillip Van Hooser will return to the AMBA stage for a deep dive into the exploration of personal leadership effectiveness, this time revealing critical mistakes too many leaders make. He calls these self-inflicted wounds the "Cardinal Sins of Leadership." Attendees will explore how to avoid these 'cardinal sins' in a casual environment together over lunch.
Peer-to-Peer Exchanges
This session is back by popular demand! Growing peer-to-peer networks is a primary
component of AMBA Conference 2021. Attendees will have the chance to interact with
peer groups during this session on topics that are unique to their job functions in their
specific groups. Driven by past attendee feedback, these focused sessions have been
highly requested and are expected to be one of the biggest hits of this year's conference.
They are a perfect way for professionals to find new ideas, expand their professional
networks and explore new methods of improvement. Areas covered will be operations,
owners/presidents/CEOs, sales and marketing, workforce development.
---
Hotel Information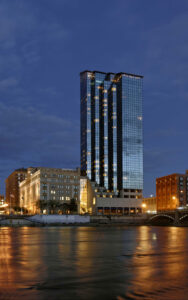 Historic Luxury in Downtown Grand Rapids
Discover historic charm and modern comforts at the Amway Grand Plaza Hotel, Curio Collection by Hilton. Nestled downtown by the Grand River, the hotel is perfectly situated for exploring the city's many attractions, restaurants, craft breweries and more.
Hilton CleanStay Program
In response to guests expectations for cleaning / safety protocols, Hilton has partnered with RB, makers of Lysol® & Dettol®*, to deliver industry-leading hygiene practices to keep guests safe during their stay with the creation of the Hilton CleanStay program. For details on Hilton's CleanStay program, visit ambaconference.com.
AMBA rate is $184/night
Room Block Cut-off: May 31
For online reservations, visit ambaconference.com.
COVID-19 Safety Protocols (maybe a generic 'medical' graphic)
In addition to other new, re-imagined opportunities, the AMBA has instituted new safety protocols that will enable attendees to meet safely in-person. These include daily temperature checks, masks, social distancing and daily symptoms waivers. To view all safety protocols and forms, visit ambaconference.com.
---
Thank You To Our Conference Sponsors
Platinum Event Sponsors

Gold Event Sponsors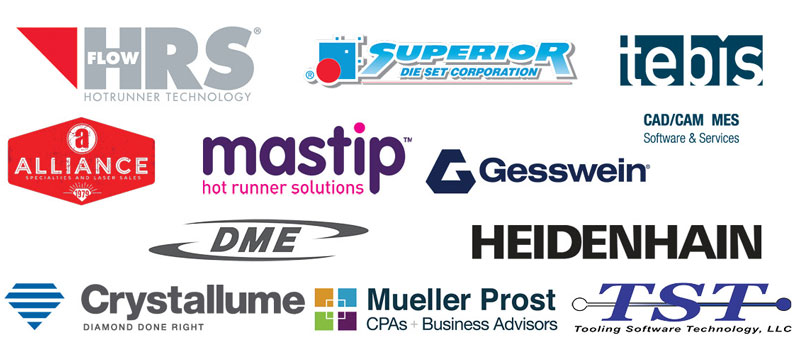 Bronze Event Sponsors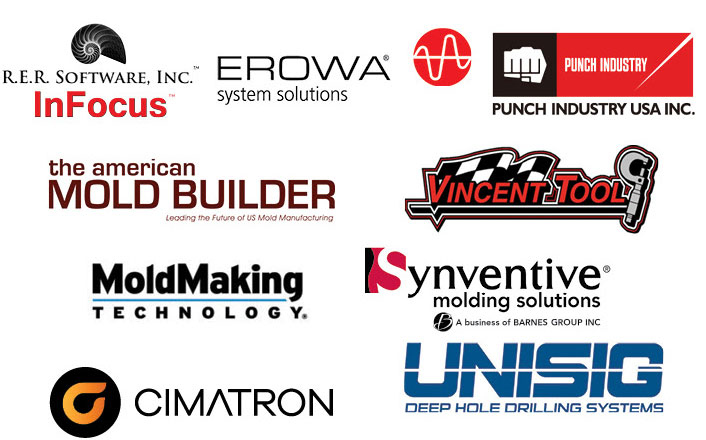 Conference Program Sponsors