By Brittany Willes, contributing writer
The American Mold Builder
"Our mission is to keep the plastics industry running," said United Tool and Mold (UTM) Chief Operating Officer Chad LaMance. "In the world of just-in-time delivery, our main focuses are in keeping our customers' presses running and preventing lines from going down."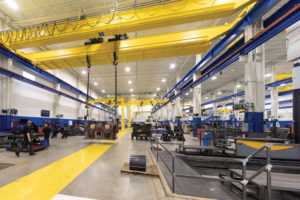 Established in 1995, the Liberty, South Carolina-based company had established itself as a typical tool builder focused on new tool builds. That business model changed, however, and now UTM has built a strong reputation as a one-stop shop providing engineering changes and repair services for the plastic injection and blow molding industries.
Switching gears to repairs
As the industry itself changed, UTM's business model shift was the result of a determination to "take on whatever crisis our customers could throw at us," according to the company's website. Quickly seeing the benefit to throwing its expertise behind repairs, the company opted to change directions regarding the types of services provided so it could handle any problem or issue that customers experienced.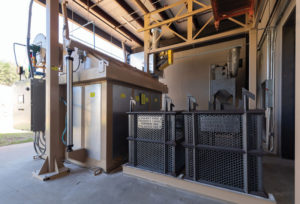 Today, UTM and its 80 employees focus on "engineering changes and emergency and general repair services, as well as hot runner services," said LaMance. "We provide laser engraving and laser welding to repair surface cracks, damaged corners and edges, damaged gates and parting lines. Furthermore, we provide preventive maintenance services to keep molds running at an acceptable level. We can evaluate molds to make sure the cooling circuits are performing as they should be and help troubleshoot any issues our customers may have."
By switching its focus to the engineering and repair side of things, UTM is able to be more flexible in its approach to finding and developing solutions for its customers – and those customers aren't the only beneficiaries of its increased flexibility. The company contributes value to the plastics industry as a whole with its ability to work with and support other tools shops to complete warranty work or repairs – or even prepare new tools for delivery.
UTM provides global landing and incoming inspection services for its customers who have molds built around the world.  "We look for partnerships with local resources and global companies," said LaMance. This includes working with OEMs and tool builders to inspect tools for damage, check water circuits or perform assembly, if needed – anything to ensure even those molds built overseas are ready to run when placed into service at the injection molding or blow molding facility. "That's just one way we benefit the industry as a whole," he continued.
Automation provides the advantage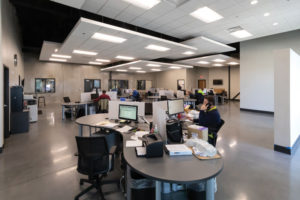 According to LaMance, one of the biggest changes UTM has seen in the last few years is an increase in pressure for better lead times and accuracy, while at the same time dealing with a lack of engineering experience due to the ongoing talent crisis. "There is less and less experience to communicate the details of a given problem and achieve an across-the-board solution," he said. "This includes the initial information we receive, troubleshooting and correcting the problem."
Not to be deterred by such challenges, UTM has turned its eye inward in order to find the best solution to these issues. Thus far, the best solution has proven to be reviewing UTM's internal processes to find ways to achieve faster lead times with fewer errors. LaMance noted, "We have focused on our internal processes and systems to make sure we are getting and providing the necessary information for a given project." For UTM, this has meant revitalizing its internal processes.
"Processes and automation are becoming a must," he stated, especially in an industry that every day is expected to deliver more product at greater speed, in flexible quantities and without error. As a result, many manufacturing facilities have begun relying on automation as a way of remaining competitive.
It helps that the tool building industry – and manufacturing in general – lends itself well to automation. For instance, it has been predicted that anywhere from 10% to 15% of manufacturing jobs will be automated by 2025. By 2035, it is predicted that number will rise to around 35% to 50%. Without a doubt, automation is here to stay, and many companies have embraced the technology as a means to better serve their customers.
UTM is no different in that – even as it works to develop greater flexibility, improved processes and larger capabilities – the company also is "working for robotics and automation to become manufacturing processes we can utilize even for repairs and changes," said LaMance.
There's an app for that
While robotics and automation are tools that UTM plans to incorporate in the future, it currently is utilizing other technologies as a way to better serve its customers and its own processes. For instance, the company recently developed its own mobile app to increase communication regarding job status and production.
"When it comes to providing information back to our customers, one challenge that we have had is tracking molds and work progress," LaMance explained. "We worked to develop an app that we use during every step of the job – from initial pickup of the mold on the truck to work completed in the shop and delivery back to the customer. The app allows us to take pictures and document each step in the process. It creates accountability for everyone."
Using this technology, UTM employees benefit by being able to instantly check any job, confirming how the mold was picked up and which components may have been picked up with it. At the same time, project managers, no matter where they are, are able to log in to the app and access pictures and documentation directly from the shop floor that shows the progress of the work.
"Our truck drivers take pictures at the time of delivery as well," said LaMance. "This ensures that the mold and all of its components are accounted for, and there is no question as to how or when everything was delivered." As a tool for increasing accountability, the app has proven itself to be incredibly useful.
Expanding facilities and equipment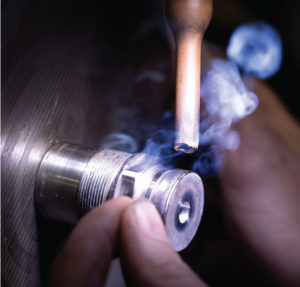 The mobile app is not UTM's only new investment. According to LaMance, the company has made several improvements over the last few years, all designed to expedite its work and improve its geographical reach, including the launch of a brand new website. First and foremost, however, was an investment in new facilities.
While headquartered in South Carolina, UTM opened another facility in 2009 in Rainbow City, Alabama. This building consists of 25,000 sq. ft. capable of handling tooling up to 60,000 lbs. It serves the Highway 20 corridor from Atlanta to Mississippi and surrounding areas.
Ten years after opening its third facility, UTM made the decision to combine the two existing South Carolina shops into a new 60,000 sq. ft. facility, which UTM moved into in 2019. The facility is capable of handling an impressive 120,000 lbs. of tooling for lift and repair.
Investing in a new facility has allowed UTM to continue its dedicated efforts to continually improving flexibility and process capabilities. In addition to creating a larger facility, the company has invested in new machinery, including 14 overhead cranes and three new spotting presses, which will aid in controlling workflow and processes to better meet its customers' expectations and needs.
Further improvements also include the purchase of "a Faro arm for scanning and probing, which allows us to not only validate our quality but to improve our reverse engineering capability as well," LaMance stated.
"We have increased the number of laser welders and laser engravers. We have invested in our mold cleaning and validation process as well," he continued. "With an increased demand for faster mold changes, many of our customers are using quick change, centralized connections for water, hydraulics and pneumatics. With so many customizable options available, we have worked hard to duplicate our customer specs and connections for testing purposes. This means that when a mold is returned, we can be confident that it will go directly into a press and run without issues."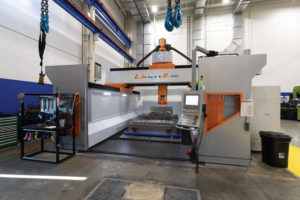 The improvements continue. "We purchased a new five-axis CNC machine with a 3 meter x 4 meter table to handle the larger molds we work on," LaMance added. "We've also added a fluidized bed for cleaning hot runners and as a burnout service. The basket is large enough at 40 x 40 x 80 inches to handle most all manifolds we see."
Response time is critical
In-house improvements are not the only area on which UTM has focused. It also has worked to increase its mobile service-on-site capabilities. UTM offers 24-hour service, 365 days a year, with employees who are willing to stay until the work is done.
"We have dedicated repair technicians for on-site service available to assist our customers' tool room employees or provide immediate repairs to keep the mold running," said LaMance. The company's service-on-site van is fully stocked with tools to make repairs without losing valuable time to running out for parts.
"Not every situation allows for on-site service as a solution, but many times it is a valid option to repair a mold," he explained. "We can help our customers create parts at an acceptable level until they have time to remove the mold and take it out of production for full repairs." Being able to quickly service customer machines at the customer's facility is an incredible competitive advantage in an industry where downtime equals lost revenue. In fact, according to LaMance, UTM's speed is one of the biggest benefits it provides.
"Our response time is one of our best advantages," he noted. "We maintain our own truck fleet that includes 11 vehicles, ranging from service-on-site vans up to tractor trailers that can haul 82,000 lbs. Our processes are set up for speed and agility. Once we get the call from our customer, we can quickly get a truck in route."
Speed, flexibility and a determination to provide solutions for even the toughest problems are what help United Tool and Mold stand out as it lives its mission to keep the plastics industry running. "Our goal is to be an asset to our customers to help them produce parts at an optimal level," said LaMance. "No job is too big or too small. Whether it is an engineering change or an emergency repair, we are here to help."