Plan for 2020 with AMBA Publications
Get a head start on planning for the new year with two opportunities from AMBA.
Business Forecast Survey Launched
AMBA has launched its annual Business Forecast Survey, which gathers industry-wide data from mold builders throughout the US. The final report will include data on sales and profits, tariff updates, quoting activity, 2020 forecasting, anticipated sales trends and more. To complete the survey and receive a free copy of the final report, visit AMBA.org/Events.
Wage and Salary Report Now Available
Begin planning for 2020 with AMBA's recently released Wage and Salary Report. Newly shortened to focus entirely on more than 50 job functions in the mold building industry, this report provides mold builders with the insight needed to compensate employees and compete in the marketplace.
To purchase a copy of the final report, as well as other AMBA publications, visit AMBA.org/publications/browse.
Under-40 Emerging Leaders Come Together for Learning and Growth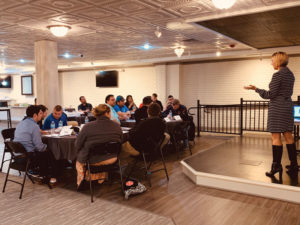 On October 15, 2019, several members of the AMBA's Emerging Leaders Network – innovative and passionate under-40 industry professionals who share a design to further their own leadership growth through networking, best practice sharing and more – came together for the group's first workshop, Leading from Within.
During this event, attendees explored their own Predictive Index Assessments, which analyze four key factors to measure a person's motivating drives and needs. With a clearer understanding of their assessments, combined with role-play and group discussion, these young professionals walked away with a deeper understanding of how they can optimize their workplace performance and communication strategies.
To join the Emerging Leaders Network and see upcoming events, visit https://amba.org/resources/amba-young-professionals-network/.
Share Challenges and Discover Solutions with AMBA Peer Networking
December 11, 2019
Exchanging ideas with others who share the same challenges can be inspiring and motivating – leading to the development of stronger leadership skills that can impact change within an organization.
Senior leaders and HR professionals can take a step toward impacting the bottom line by joining other AMBA members for members-only Peer Networking, where attendees participate in a virtual roundtable to share specific challenges and hear solutions discovered by others. Each session is specific to one functional area. This is a free, members-only event. Register today at AMBA.org/Events.
AMBA to Host New Sales Process Forum
Feb. 26-27, 2020
In early 2020, AMBA will host its first Sales Process Forum, where mold builders will present best practices on three topics related specifically to the sales process. The event will feature presentations from sales professionals and industry leaders, followed by roundtable discussions, final event takeaways and the development of an action plan for moving forward. Registration includes a networking reception the night before, breakfast and lunch the day of the event and programming. To register for the upcoming Sales Process Forum, visit AMBA.org/Events.
"Ready, Fire, TEAM!" at AMBA Conference 2020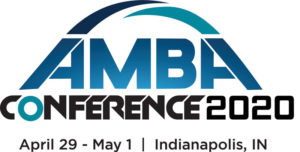 April 29 – May 1, 2020
Mark the calendar for AMBA Conference 2020, April 29 through May 1, in Indianapolis, Indiana. Set to take place at the Hyatt Regency Downtown, attendees will focus on how building the right team the right way can lead to consistent success. Save the date for AMBA Conference 2020 to ensure access to game-changing breakouts, inspirational keynotes and multiple opportunities to network, share best practices and discuss current challenges.
Look for registration coming soon at AMBA.org/Conference.
Members Honored on Manufacturing Day with Educational Outreach Award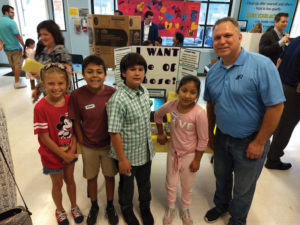 To celebrate Manufacturing Day this year, three AMBA members were recognized for their significant impact in the promotion of a career in mold building. Winners this year included: M.R. Mold & Engineering Corp. (Brea, California), Century Die Co. (Fremont, Ohio) and Westminster Tool, Inc. (Plainfield, Connecticut).
Recipients received $1,000, $750 and $500 (respectively), which will go to the recipients' educational institution or program of choice. To read the full story, visit AMBA.org/publications/press-releases.
AMBA Offers New Workforce Development Resources to Members
Hosting an Open House – Member Best Practices
AMBA has released an addendum to its existing playbook, AMBA Guide to Community and Student Plant Tour Events, titled Hosting an Open House – Member Best Practices. This addendum features information from more than 150 surveys gathered by AMBA members, detailing student feedback on plant tour workshops hosted by member companies. This guide includes a series of "dos and don'ts," along with recommended day-of plant tour activities shared from AMBA members. To view the completed addendum, visit https://amba.org/resources/recruitment-tools/. This addendum is available as a members-only resource.
New Playbook in Progress – Building Community Relationships
AMBA soon will publish a new playbook: Building Community Relationships. This playbook will feature interviews from a series of AMBA member companies, along with strategies to identify potential community members and schools with which to partner, and recommended workforce development resources. The full contents of this playbook will be available in January 2020 at no cost to members.
NEW Members
Mold Vision, Inc.
Charles Premananthan, President / Owner
951.245.8020
Mold Vision, Inc., specializes in the manufacture of blow molds for the cosmetic, food, beverage, medical, automotive, aerospace and recreational industries. The company provides services such as product design, rapid prototyping, blow mold manufacturing, CNC machining and blow mold maintenance. Mold Vision specializes in manufacturing, extrusion blow molds for HDPE, PP, PETG, PVC materials and stretch blow molds for PETE material.
Custom Tool & Design, Inc.
Jeff Mertz, President
814.838.9777
Custom Tool & Design utilizes more than 45 years of experience to design and build high-volume plastic injection molds in the consumer products and medical markets. The company prides itself on innovation, education and quality, while taking a proactive approach toward the future of the mold building industry.
NEW PARTNERs
Star Engineering LLC
Tom Piorkowski, President
630.519.4468
Star Engineering LLC, was established in 2012 and has more than 20 years of experience with wire EDM and small hole drilling. The company offers wire EDM expertise, makes individual parts and offers prototyping and high-volume production for a wide range of industries.
RJ Logistics
Michael Swafford, Executive Vice President
888.312.1711
www.RJLogistics.com
RJ Logistics is an asset-based carrier providing door-to-door solutions throughout North America. The company has a growing fleet of specialized equipment, as well as full third-party logistics services and project management. RJ Logistics' facilities are strategically located in Metro Detroit; Laredo, Texas; and in Mexico.