The AMBA Conference 2019 is a no-nonsense, two-day exchange that provides profit-impacting information to senior executives and their teams in the mold building industry. Each year, the AMBA Conference provides insights on industry trends, operational improvements, leadership strategies and benchmarks that help attendees learn, improve and grow.
This year's theme – Strategies. Executed. – is designed to inspire mold manufacturing professionals to work alongside their teams to learn and share industry knowledge and best practices, providing all attendees with new ways to improve profitability, connect with industry peers and become better at what they do.
Programming
New to this year's conference are several opportunities for attendees to connect and learn, including:
The launch of the Emerging Leaders Network, the AMBA young professionals group
AC LABS, which will include topic-specific presentations from AMBA members
A technical track, focusing on new global trends in technology presented by best-in-class mold builders and industry professionals
Keynote Speaker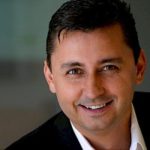 4 DISCIPLINES OF EXECUTION
Chris McChesney, Franklin Covey
Do you remember the last major initiative you watched die in your organization? Did it go down with a loud crash? Or was it slowly and quietly suffocated by other competing priorities? By the time it finally disappeared, it's likely no one even noticed.
Known for his high-energy, engaging message, Chris McChesney will guide attendees on how to implement the 4 Disciplines of Execution to power major initiatives so that they thrive rather than fail. Using his vast experience gained by working alongside major corporations such as Marriott International, Kroger, Coca Cola, Comcast, Lockheed Martin and others, McChesney will demonstrate how the 4 disciplines can be used to manage the "whirlwind" of urgent, day-to-day activities without devouring the time needed today to successfully execute tomorrow's major initiatives.
Featured Presentations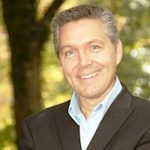 CULTURE BUILDING BEATS TEAM BUILDING – EVERY TIME
Kirk Weisler, Team Dynamics
Cultural Leadership means getting intentional about your team, your leadership and your workplace culture. In this hands-on session, Kirk Weisler will help leaders refocus on the things that truly matter most when it comes to inspiring engagement, while building clarity and connectedness among their teams. From exploring the core elements of cultural influence to learning how to focus with confidence on what matters most, attendees will delve into culture building vs. team building and will leave with actionable take-aways and a model to help them make it happen.
TRANSFORMATIONAL LEADERSHIP
General (ret.) Stanley A. McChrystal
General Stan McChrystal is widely praised for creating a revolution in warfare that fused intelligence and operations. He also is known for developing and implementing the counterinsurgency strategy in Afghanistan and for creating a comprehensive counter-terrorism organization that revolutionized the way military agencies interact and operate. In this session, he will emphasize fi eld-tested leadership lessons, stressing a uniquely inclusive model that focuses on building teams capable of relentlessly pursuing results. Citing stories from his career, McChrystal will reveal a four-star management strategy, concentrating on openness, teamwork and forward thinking.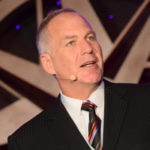 CONNECTING FROM WITHIN TO INSPIRE AND MOTIVATE
Troy Nix, AMBA Executive Director
There is a powerful fuel inside each one of us; a fuel that provides us with energy; a fuel that provides us the internal fortitude to do what we do each and every day despite the challenges and obstacles we all encounter. Some are better than others at tapping this energy source for inspiration, but everyone has the ability to become more in tune with their inner self. During his opening address, Troy Nix will share an inspiring story about how he reconnected with his own personal journey one Friday night that helped him better understand the power of "why".
ACHIEVING SUCCESS IN AN UNCERTAIN MARKET
Laurie Harbour, Harbour Results, Inc.
In 2019, there are a number of industry, economic and trade issues that will have an impact on mold builders. In this session, attendees will take a close look at those factors creating uncertainty in the marketplace, including an update on tariffs and trade agreements, and discuss what shops need to do to be successful. Participants will walk away with actionable tools and techniques that will result in improved efficiency, reduced costs and increased profitability.
SPECIAL SESSIONS
EMERGING LEADERS NETWORK PRE-CON SESSION
NEW THIS YEAR: Join other under-40 industry professionals at the first Emerging Leaders Network pre-con session, during which attendees will learn more about the new young professionals network, hear from a panel of industry leaders, engage in peer-to-peer networking and more. To receive upcoming details on this event, register for the network at https://amba.org/resources/amba-young-professionals-network/. Cost: Free with conference registration.
PEER-TO-PEER EXCHANGES
This session is back by popular demand! Growing peer-to-peer networks is a primary component of the AMBA Conference. Attendees will have the chance to interact with peer groups during this session on topics that are unique to their job functions in their specific groups. Driven by past attendee feedback, these focused sessions are a perfect way for professionals to find new ideas, expand their professional networks and explore new methods of improvement. Functional areas include:
AC LAB Tracks
The AC LABS are comprised of a number of topics, designed to equip attendees with indispensable insights, advice and tools to achieve the mission-critical priorities of today and build the successful organizations of tomorrow. Since the theory is different than practical implementation, the AC LABS will be presented by mold builders, thereby allowing attendees to learn from their peers.
Global Trends in Technology Track
A technical track, focusing on new global trends in technology presented by best-in-class mold builders and industry professionals.
Hotel Information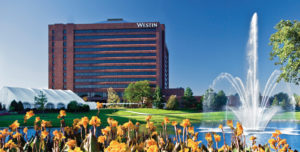 The AMBA Conference 2019 will be held at The Westin Chicago Northwest. Beautifully situated on the grounds of Hamilton Lakes in Itasca, Illinois, this inviting hotel provides the perfect blend of services and location. In close proximity to O'Hare Airport, The Westin provides access to area attractions just outside of Schaumburg, Rosemont and downtown Chicago – only 30 minutes away.
AMBA rate is $169/night
For reservations, call 888.627.8510 or 630.773.4000 (local) and use code "AMBA". For online reservations, visit AMBA.org/conference/.
Optional Networking Opportunities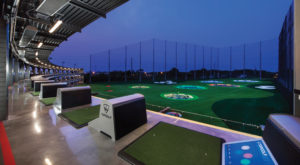 TOPGOLF NETWORKING EVENT
Cost: $90/Person
This year, the AMBA will host a preconference networking event at Topgolf on Wednesday, May 8, 2019. Topgolf offers a golfing venue that blends technology and entertainment and encourages golfers and non-golfers alike to enjoy friendly competition from the comfort of high-tech, climate-controlled hitting bays. Additional amenities will be offered during the event, including ping pong, corn hole, a sampling of hors d'oeuvres and beer and wine.
LUNCH AND LEARN WITH CHRIS MCCHESNEY
Cost: $40/person
Join Keynote Chris McChesney for a lunchtime deep dive on the 4 Disciplines of Execution, engaging participants in discussions surrounding their own challenges and ideas to drive successful outcomes. This session is "Strategies. Executed." at its best! This is a ticket-only event.
EMERGING LEADERS NETWORK PRE-CON EVENT
Cost: Free (under 40)
AMBA's Emerging Leaders will meet for the fi rst time at a pre-conference event on Wednesday morning, May 8, 2019, where participants will have the opportunity to engage on leadership and career topics with a panel of senior industry leaders, followed by a peer-to-peer roundtable networking session to discuss like challenges in functional areas.
Conference App
Connect with fellow attendees before, during and after the conference, check the agenda and learn about the speakers, programming, exhibitors and so much more with the AMBA Conference mobile app.
Thank you to our Conference Sponsors
For the full agenda and registration please visit https://amba.org/conference/.