Plant Tour Workshop
Shattering Paradigms: The National Model for Filling the Skills Gap
June 27 | Strum, Wisconsin
$149/members, $249/nonmembers and $45/educators
Since 2007, students have been making parts for paying customers! Cardinal Manufacturing is a student-run business that is developing future CNC machinists, welder/fabricators, engineers and related office staff. The program was designed as a localized way to address the skills gap in advanced manufacturing and to engage students in meaningful education. Students are exposed to the potential of manufacturing-related careers, sharpening their technical skills and instilling the soft skills and professionalism that employers crave. The program is thriving, cash flow is strong and local manufacturers now can hire recent graduates who already have experience in meeting customer demands.
Cardinal Manufacturing has created a program that funds itself by doing work for area manufacturers as training material for the students – eliminating the barrier of unfunded technical training seen in schools across the country. Equally important is the premise that the work is being done for profit. In this way, the school can buy materials for the projects and fund the purchase of new tooling and equipment. Donations of time and materials from area manufacturers round out the program, providing major equipment and keeping the program relevant to train the crucially important local workforce.
Attendees will have the opportunity to examine the multiple ways manufacturing companies can engage the youth in their community in the industry, build up manufacturing education in schools and potentially change the outlook of the looming skills gap. A portion of all sponsorship/registration fees will be donated to Cardinal Manufacturing. To register, visit www.amba.org. To register an educator, contact Susan Denzio at sdenzio@amba.org.
Special thanks to the tour sponsors: Crystallume, Hasco, Incoe, Ohio Carbon Blank, PCS Company, Progressive Components and Vincent Tool.
AMBA Launches New Grant Fund for Industry Advancement
The AMBA Board of Directors is proud to launch the American Mold Manufacturing Advancement Fund (AMMA Fund), which was created by the American Mold Builders Association to invest in the advancement of the industry. The purpose of the fund is to support AMBA members in programs and projects that fall within three primary areas: Training, Advocacy/Industry Promotion and Research & Development. Specifics of the grant program include the following:
Single award size: $1,000 to $10,000
Maximum 5-year accumulation: not more than $25,000
Applicants must be AMBA members in good standing
Grants are available every year, funds permitting
Applications must be completed in full to be considered
Grant Application Deadline: June 30
Awards announced by July 31
To apply for a grant, contact Susan Denzio at sdenzio@amba.org or Kym Conis at kconis@amba.org.
AMBA Welcomes New Board Member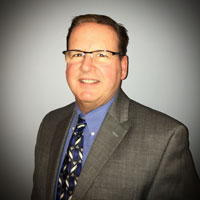 Tom Barr is the president and owner of TK Mold & Engineering, Inc., Romeo, Michigan. Barr started TK Mold in 2003 and is a third-generation moldmaker. He started working in the industry for his grandfather (Charlie Barr) and his father (David Barr) at Corver Engineering in Detroit, where he served his apprenticeship and earned his Journeyman's Certificate from Macomb Community College and the US Department of Labor. TK Mold is capable of building production and prototype molds from 85 tons up to 1,500 tons. With a building expansion in progress and its ability to attract and retain young apprentices, TK Mold is positioned for growth in the coming years. Barr attended the last three AMBA Conferences and truly enjoyed meeting and talking to other mold shop owners and leaders in the trade. "The camaraderie between the members really made me want to be a bigger part of the AMBA, which is why I joined the board," Barr said. "Like the current board members, I have a lot of energy!"
AMBA Launches Terms and Conditions Survey
Deadline to Participate: June 23
As part of a continuous process to offer AMBA members industry-specific information and benchmarks, AMBA developed and launched its newest survey: Terms and Conditions. The survey, and subsequent report, will serve as a means to collect and benchmark information regarding customer concentration and terms of sale to large customers in the mold manufacturing industry. The survey, which was sent to hundreds of mold manufacturing executives, is the first of its kind for mold manufacturing industry-specific terms and conditions benchmarking. The responses from this survey will be collected and analyzed by AMBA's executive team, and a report consisting of all aggregated data will be available in mid-July. Distribution of the data will be free to those who participate. To participate in the survey, visit www.amba.org.
Summit Brings Together EHS Leaders, Professionals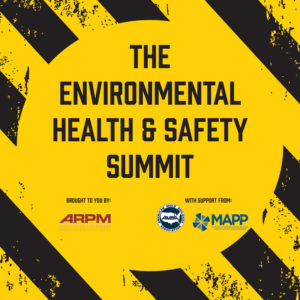 July 19-20 | Columbus, Ohio
The 2017 Environmental, Health and Safety (EHS) Summit is designed to share best leadership and safety practices with industry professionals hoping to achieve world-class safety within their companies. This one-of-a-kind summit will focus on uniting manufacturing executives from across the US to focus on best practices in environment, health and safety, along with becoming better leaders. Keynote speakers and safety-focused breakout sessions will showcase:
Attitude-based Safety Culture
New OSHA Revisions in Walking and Working Surfaces
Machine Guarding
Interpreting Environmental Laws REACH and PROP 65
New OSHA Regulations on Drug Testing after Incidents
Rule Changes under the New Administration
The OSHA Inspector's Visit – What You Can and Can't Do!
And more!
Registration currently is open at www.amba.org.
Plastics Fly-In: Now is the Time to Make Our Voices Heard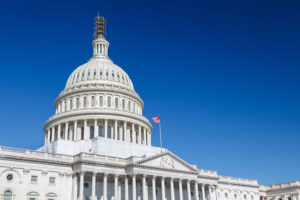 July 25-26 | Washington, D.C.
AMBA is proud to announce its support for the Plastics Industry Fly-In event and encourages members of AMBA to be part this year's efforts. Join plastics industry colleagues in Washington, D.C., to meet with members of Congress and provide them with the knowledge they need when considering policies that directly impact how our industry can continue to bring value and innovations to the nation.
During face-to-face meetings on Capitol Hill, attendees will tell their real-world stories to illustrate how these issues impact the health and viability of their business. There is no better way to cut through the political noise than to meet in person with senators, representatives and their staffs to discuss issues that directly affect the mold manufacturing industry. AMBA members receive special member rates for this event. For additional information, including registration, agenda and hotel, visit www.amba.org.
2018 AMBA Conference Dates Announced
The AMBA is excited to announce the Amway Grand Plaza, Curio Collection by Hilton, will be the site for the AMBA 2018 Annual Conference. Set to take place Feb. 14 through 16, 2018, in Grand Rapids, Michigan, the two-day event will offer more opportunities for attendees to connect, learn and share than ever before. The Amway Grand Plaza, nestled downtown on the Grand River, offers historic charm and modern comforts. Just steps away, attendees can enjoy live jazz, dueling pianos, museums, craft breweries and more. Stay tuned to www.amba.org for additional information coming this fall.
NEW MEMBERS
Micro Mold
Ryan Katen, General Manager
814.838.3404 • www.micromolderie.com
Micro Mold specializes in precision mold design and fabrication, as well as tight-tolerance injection molding. The company's unique Lifetime Mold Warranty program is a testament of its devotion toward manufacturing the highest quality products. Primary fields of expertise relating to plastic manufacturing include medication delivery systems, surgical eye care, microfluidic, enteral feeding and electronic connectors, among others.
Pleasant Precision
Nicky Taylor, President
419.675.0556 • www.pleasantprecision.com
Pleasant Precision, Inc. (PPI), specializes in the design and build of complex, high-quality, high-precision tooling while focusing to provide quality parts at reduced lead times through cost-effective and lean manufacturing processes. The company's expertise allows it to build quality, multi-cavity tools while maintaining total consistency of tight tolerances among each cavity. PPI has experience in the automotive, medical, electrical, aerospace and consumer good markets.
NEW PARTNERS
Braillon Magnetic Systems Inc.
Paul Tabailloux, Sales Director
312.912.1355 • www.braillon.com
Braillon Magnetics has designed and manufactured magnetic systems for the industry since 1921. The company's products include magnetic workholding chucks for milling, grinding, EDM and turning, while it also manufactures demagnetizers, lifting magnets and magnetic quick mold change systems. Braillon Magnetic Systems Inc. is located in the greater Chicago area.
Tebis America
David Klotz, President
248.524.0430 • www.tebis.com
Tebis offers CAD/CAM solutions for the automotive, consumer and aerospace industries. Knowledge-based planning and manufacturing shortens production time and increases quality, efficiency and reliability while guaranteeing quick ROI.