Commit to the Challenge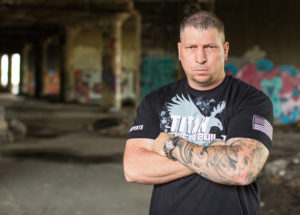 Join Titan Gilroy, Titans of CNC (MAVTV), at the AMBA 2017 Annual Conference, May 10-12, in Cleveland, Ohio, as he shares his amazing story of extreme perseverance and what it takes to "Commit to the Challenge!" Titan's story of hope and redemption had to be lived out in his own life first, with all the pain, struggle and setbacks, before his compelling story could be told to the world. Inspirational and motivational, Titan's message is one of persistance and unwavering hope. Now as an ambassador to the American manufacturing industry, his vision rings loud and clear: to restore the United States as the undisputed champion of manufacturing. Utilizing out-of-the-box recruitment strategies to staff his organization, Titan Gilroy's mission is "to show the world that US manufacturing can still compete and can move this country forward." Registration, programming and hotel information coming soon at www.amba.org/conference.
EHS Summit Focuses on Prevention, Not Reaction
Industry professionals from the plastics, rubber and mold manufacturing industries gathered at the recent 2016 Health and Safety (EHS) Summit, on Nov. 2-3, in Columbus, Ohio. Hosted by The Association for Rubber Products Manufacturers (ARPM), and joined by the American Mold Builders Association (AMBA) and the Manufacturers Association for Plastics Processors (MAPP), this one-of-a-kind event brought EHS experts together to share best leadership and safety practices with manufacturing executives from across the US.
It's a fact that one workplace injury can damage morale and eliminate profits. This precarious balancing act between a worker's health and the safety performance within the workplace directly determined the agenda for the 2016 EHS Summit, which included classes, discussions and presentations focused on workplace safety.
The event included learning and networking opportunities covering topics such as the illusion of safety; safety and risk management; drugs and alcohol in the workplace; SDS labels; OSHA slips, trips and falls; combustible dust safety; and more. The Summit provided high-level safety professionals with ideas they could take back to their facilities and implement to improve workplace safety, as well as an avenue to discuss challenges, find solutions and make connections. Location and date of the 2017 EHS Summit will be announced early next year.
Premier Partner Program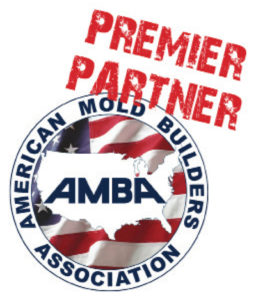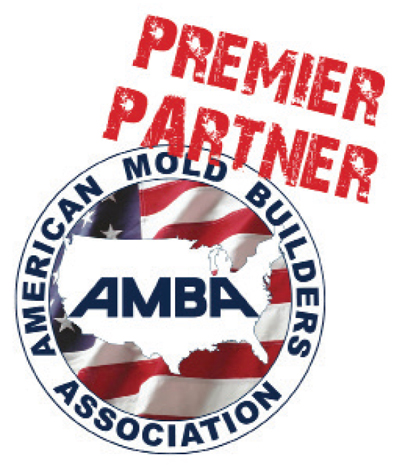 AMBA has partnered with dozens of industry service providers to support AMBA members through the Premier Partner Program. AMBA's Premier Partners now offer exclusive discounts and offerings to AMBA members. These corporate partners offer products and services specific to the moldmaking industry and understand the concerns and challenges facing AMBA members. These exclusive offerings may include, but are not limited to, the following:
Discounts on supplies and services
Extended warranties
Extended payment terms
Much more
To learn more and take advantage of these AMBA-exclusive resources, visit www.amba.org. Log in and click on "Cost Reduction Programs" under the Membership tab.
AMBA Membership Satisfaction Survey Underway
Help AMBA improve your membership experience! The 2016 Membership Satisfaction Survey is currently underway – and we need your insights. Each year, AMBA will evaluate the programs, services, events, resources and reports that are offered to ensure members are receiving the resources and programs needed to succeed. The survey closes on Dec. 30, 2016. To take the survey, visit www.amba.org.
NEW MEMBERS
Bull Engineered Products
Gary Dickison, President
704.504.0300 www.bullep.com
Bull Engineered Products is a full service, turnkey injection molding source located in Charlotte, North Carolina. From design and rapid prototyping to assembly and delivery, Bull Engineered Products can manage a complete parts program and work behind the scenes to ensure that the tightest of tolerances are met. The company's commitment to quality is what makes it an industry leader.
Excel Mold and Engineering, Inc.
Jenna Barnes, Human Resources
734.331.2740 www.excel-mold.com
Excel Mold and Engineering, Inc. strives to produce the highest quality "made in the USA" plastic injection molds. While the company's chief customers are in the automotive supply industry, providing parts to nearly every major automotive manufacturer in the world, virtually any kind of precision plastic injection mold is imaginable. Excel Mold is highly experienced in creating molds specialized in the production of housing for electrical components, covers, connectors and a variety of other plastic products in automotive manufacturing.
Moldesign
Ryan Peterson, Manager
865.588.3774 www.moldesign.com
Moldesign designs and builds molds in-house for quick response to changes and process control. From mold design to sampling and delivery, a personalized service profile is created to be specific to each project and customer's needs. Moldesign offers a partnered vendor network, real-time project management, design review and more.
NEW PARTNERS
Castec Corporation
Tara Turner, Accounting Manager/HR Administrator
317.872.3882 www.castec-inc.com
Castec Corporation is a leading manufacturer of high quality, custom-made core pins and inserts for the die casting industry. Conveniently located in Indianapolis, Indiana, with two additional locations in Japan, Castec supplies its products to customers around the world. In-house heat treatment and surface treatments provide customers with competitive pricing and lead times. Castec's product line includes core pins (with and without cooling holes) and sleeves, inserts, sprue cores and bushings.
HRS Flow – Division of INglass USA
John Blundy, President
616.228.6900 www.hrsflow.com
HRSflow (Hot Runner System), a division of INglass USA, was established to design and fabricate hot runner systems for injection molding. Many years of experience in hot runners and lighting molds allow the company to offer a line of hot runners that cover all needs of the automotive industry.