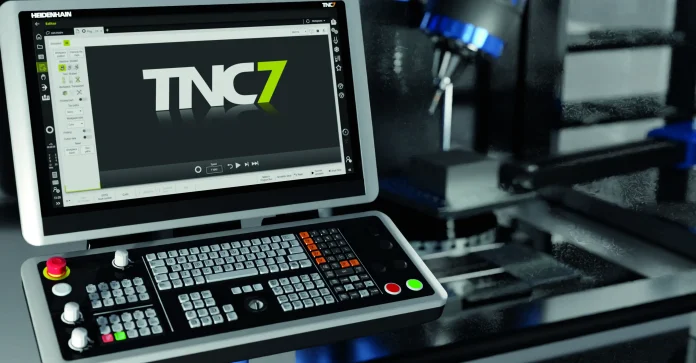 HEIDENHAIN, Schaumburg, Illinois, will be entering a new chapter in shop-floor-centered manufacturing by unveiling the new TNC7 in North America. This standard-setting CNC control supports users from initial design to final machining, from one-off jobs to serial production and from simple slots to complex contours. Its control platform lets machine manufacturers adapt the user interface to their machines and offers dynamic development potential for even greater functionality.
The TNC7 enhances familiar Klartext programming with smart functions and newly developed graphical programming. Users can draw contours directly on the touchscreen and convert them into dialog-guided TNC Klartext programming code.
For more information, visit www.heidenhain.us.