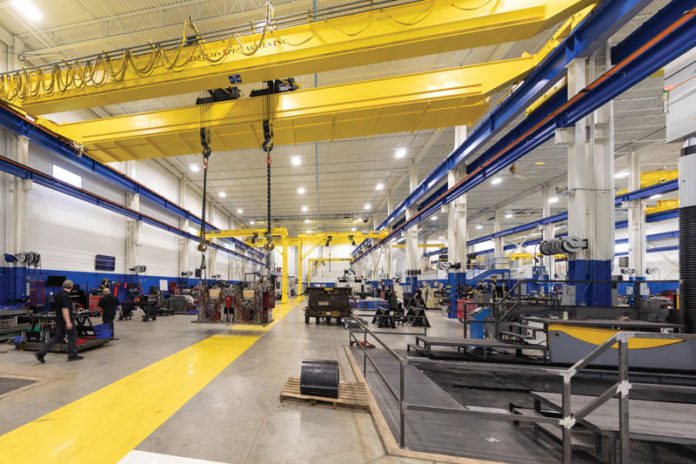 Through capacity, efficiency, flexibility and a "Rhino Charge" attitude, United Tool and Mold keeps its customers' presses running and prevents lines from going down.
At UTM's new, 60,000 sq. ft. facility in Liberty, SC, attendees will discover how:
Engineering, logistics, hot runner services and customized job tracking and inspection maintain an efficient workflow
New spotting presses, 14 overhead cranes and a "drive-through" concept creates unmated responses time
Installations, like a large-capacity, 5-axis CNC machine and fluidized bed, laser welders and engravers, spotting presses and a customized mobile app lead to continuous improvement
Plant tour workshop includes lunch, crosstalk and networking dinner at FireForge Brewery in downtown Greenville, S.C. the evening of Oct. 23. Register here.