By Ashley Turrell, operations support specialist
American Mold Builders Association
While nearly double the number of companies (15%) indicated they were not looking to hire any new employees compared to last year's survey results (7%), many moldmakers still are in the market for talented and skilled workers, according to American Mold Builders Association's (AMBA) most recent Wage and Benefits Survey. For the second year in a row, roughly 70% of respondents anticipate hiring employees in 2016, specifically technically skilled professionals.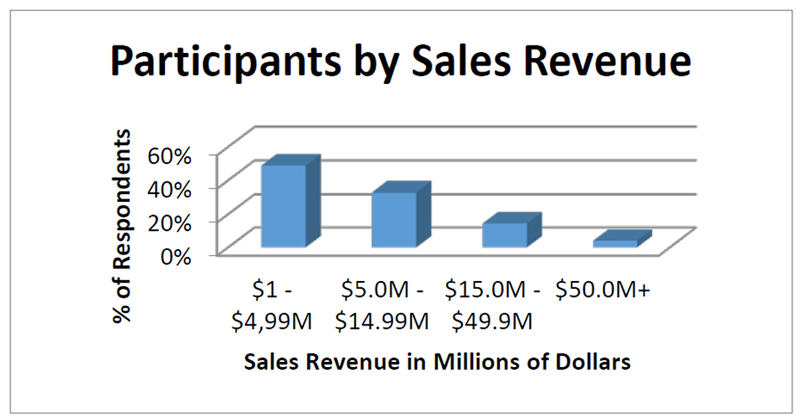 Now in its 16th year, AMBA's Wage and Benefits Survey represents the largest compensation study focused on the United States moldmaking industry sector and contains comprehensive analysis on 50 different job classifications from mold manufacturing-related firms that serve a variety of end-use markets.
In the most recent study, 125 American mold building companies representing a total of 6,337 employees submitted data on their companies' compensation and benefits packages. Companies participating in this year's study varied in size and specialty. Nearly half (49%) represented companies with less than $5.0 million in annual sales. Thirty-three percent represented companies with $5.0 million to $14.9 million in annual sales, 14% were comprised of companies with annual sales of $15.0 million to $49.9 million and 4% of respondents were companies in excess of $50.0 million in annual sales. However, all these companies have one thing in common: major changes in their employee medical benefi ts packages.
Trends in health care insurance benefits
According to the most recent survey, almost every mold building company participating in this study now offers some form of medical insurance: 97% of participants indicated their company offered medical insurance to employees. This is a significant jump from last year's survey, when only 83% of respondents indicated their companies offered medical insurance. Eighty-two percent of companies now offer medical insurance for dependents, up from 76% in 2014. With more employers offering health coverage, more employees also are taking advantage. On average, 80% of full-time employees are enrolled in their companies' health insurance plans, and 47% of employee dependents are enrolled in medical benefit plans.
While statistics vary, on average the premium percentage paid by employers ranges between 76% and 81%. By viewing trends in Health Savings Account (HSA) deductibles, it is clear to see deductibles have increased drastically over the past several years. In AMBA's 2012 Wage and Benefits survey, the highest deductible reported was $2,500. The 2016 report shows the average for HSA deductibles is $2,789, with a record high deductible of $7,000.
With pressure to offer the most cost-effective medical insurance, companies are using a variety of tactics to keep health care expenses down. Thirty-five percent of companies are looking to increase deductibles further, and more than a quarter of companies – 27% – are looking to increase employee contributions. Other, less common tactics include the following:
implementing wellness programs designed to improve the health of employees
incentives to employees who practice healthy living habits
joining health care trusts
taking advantage of health care clinics where cost is shared by a number of businesses in the same region
AMBA's 2016 Wage and Benefits Report contains compensation information on 50 different job functions, including management positions, office positions and shop floor positions. Also included is statistical data on medical, dental, vision and ancillary insurance products, as well as information on supervisor-to-employee ratios, retirement and bonus plans, standard vacation days and hiring forecasts.
The full AMBA report may be purchased at www.amba.org.