Call for Nominations: 2016 AMBA Mold Builder and Chapter of the Year
Mold Builder of the Year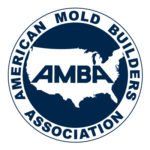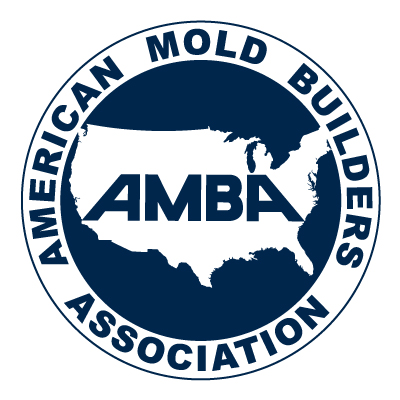 Nominations now are being accepted for the 14th Annual Mold Builder of the Year Award. The award was instituted to recognize outstanding contributions made by an AMBA member. The recipient of this prestigious award will be an outstanding business leader, dedicated to the industry and an active member of the AMBA. Last year's Mold Builder of the Year Award was presented to Tim Bartz, Mold Craft, Inc., Willernie, Minnesota.
Chapter of the Year
The AMBA Chapter of the Year Award was established to recognize those chapters that have made outstanding contributions to the moldmaking industry. AMBA chapters may nominate themselves or be nominated by individuals outside the chapter. Some questions to ask when choosing a chapter to nominate include the following: Does the chapter work toward implementing or maintaining apprenticeship programs? Does the chapter work to promote moldmaking state or nationwide? How has the chapter surpassed last year's accomplishments?
Both the 2016 AMBA Mold Builder and Chapter of the Year Award winners will be announced during the upcoming AMBA Annual Conference in Dearborn, Michigan, on May 11-13; in national industry publications (including AMBA's The American Mold Builder magazine) and posted on the AMBA website.
The award recipients will receive a $5,000 scholarship grant from Progressive Components, to be donated to the industry-related educational program of their choice. Visit www.amba.org for more information or to download a nomination form. Deadline for nominations is March 21.
Harbour IQ First Quarter Pulse Survey Coming Soon
As part of new AMBA benchmarking initiative, Harbour Results, Inc. has launched the Harbour IQ First Quarter Pulse Survey. The survey, which will be distributed to all AMBA members in March, is intended to collect recent financial and business insights with a heavy emphasis on mold manufacturing operations. Additionally, the survey investigates the latest trends for automation and controls. Results will be compiled and a full analysis will be provide to AMBA members through the organization's website.
In addition to performance benchmarks, AMBA hosts an exclusive HIQ webpage to provide market intelligence, industry trends and updated information on the tooling marketplace. HIQ also provides news and insights on technologies and best practices to help AMBA members maximize their competitiveness. Visit amba.org, log in and click on Benchmarking to view the latest reports and industry trends from HIQ.
Questions? Contact the AMBA at 317.436.3102 or email Kym Conis at kconis@amba.org.
Chicago Chapter Supplier Night Scheduled in April
The AMBA Chicago Chapter will hold its second annual Supplier Night & Dinner Event, a fundraiser to benefit the work of its Education Committee, on Wednesday, April 20, from 4-9 p.m. at Medinah Banquets in Addison, Illinois. The event is open to all AMBA members and is an opportunity to introduce member workforces to the latest technologies and equipment, with over 30 suppliers from the US and Canada expected to participate. Troy Nix, AMBA executive director, will present the keynote. The exhibitor portion of the evening from 4-7 p.m. is free to attend. Tickets for the buffet dinner at 7 p.m. and the keynote at 8 p.m. are $60 per person for AMBA members, with a group rate for four or more of $50 per person. The non-member rate is $80 per person. To register, email ambachicagochapter@comcast.net or call 708.227.0373.
Webinar: State of the Plastics Industry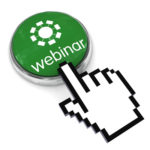 March 3 | 10-11 a.m. CST
FREE – AMBA Members
Presenter: Troy Nix, AMBA executive director
If every business leader had a crystal ball, it would be easy to forecast and take advantage of changing market conditions and unexpected economic opportunities. Absent the crystal ball, the second best thing would consist of having historical insight on major trends, while understanding where the current momentum and energy resides in the marketplace. Annually, Manufacturers Association of Plastics Processors (MAPP) conducts its State of the Industry Report in which data is collected from hundreds of processing executives from across the US.
AMBA members will have the unique opportunity to take a look at the future of the plastics industry from the point-of-view of the plastics processor. Join the State of the Plastics webinar on March 3 to hear unparalleled data in the industry, including performance, a 12-month forecast for sales, capital expenditures, employment levels, profitability and primary issues. Information provided during the presentation will be based on the MAPP State of the Industry Report. Th is report serves as a primary indicator of overall health of the plastics industry and the compass for how manufacturing executives are managing their business strategies. To register, visit www.amba.org.
Take the 2016 iWarriors Challenge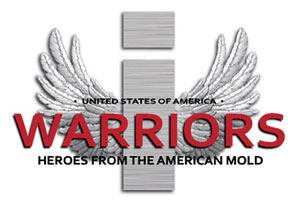 Celebrating its fifth year, iWarriors officially kicks off with a goal of $90,000 for the 2016 iWarriors Challenge. According to co-founders Tim and Kim Bartz (Mold Craft), that will allow iWarriors to support 130 combat-wounded service members with an updated iPad Air2 package. Last year, the organization raised just over $83,000 in support of 115 veterans. iWarriors invites those in the manufacturing industry to participate in the 2016 Challenge.
iWarriors.org was founded with the mission to give back to service members of the US Armed Forces who have been wounded in combat. To honor these heroes, iWarriors.org provides iPad gift packages that consist of a personally engraved iPadAir2, an Otter Box Defender protective case, ear buds and an iTunes gift card. The iPads allow the service members to stay in touch with family and friends miles away while undergoing months or, in some cases, years of treatment at the hospital. Apps are available for use on the iPad that aid in the treatment of PTSD and more.
Materials needed to hold an "In Shop Challenge" can be found at www.iwarriors.org. iWarriors.org is a501(c)3 nonprofit with 98.5 percent of each dollar going directly to the iPad gift fund.
Get Relief from Rising Shipping Rates through PartnerShip Discounts
Now is the time to take full advantage of the benefits available through the AMBA Shipping Program, such as
savings up to 29 percent on select FedEx small package services;
savings of at least 70 percent on LTL freight shipments with UPS Freight, YRC Freight and others; and
discounted pricing on shipments to and from tradeshows and events.
Visit PartnerShip.com/12AMBA to enroll in this free program and receive significant discounts on select FedEx services – helping to offset these new rate increases. For additional information, call PartnerShip at 800.599.2902 or email sales@PartnerShip.com.
NEW MEMBERS
Precise Mold & Plate
Don Dumoulin, CEO/Owner
812.378.0247 www.precisemold.com
Precise Mold & Plate designs, manufactures and repairs molds for all types of mold technologies. Th e company partners with category leaders in the automotive, medical device and consumer goods industries, while delivering world-class craftsmanship with on-time deliveries and fair pricing.
South Central College
Chris DeVries, Computer Integrated Machining Instructor
507.389.7489 www.southcentral.edu
South Central College provides accessible higher education to promote student growth and regional economic development.