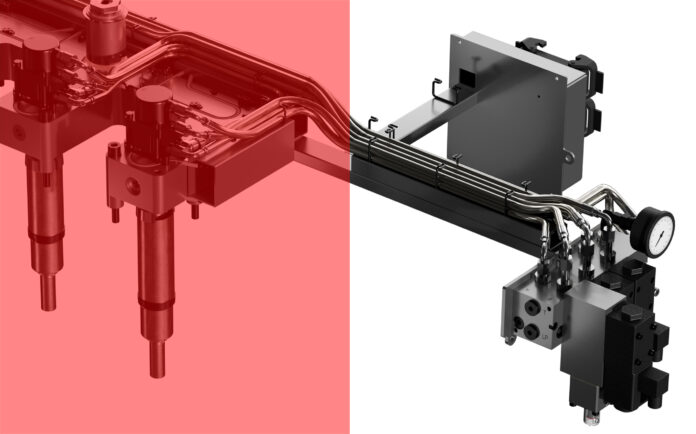 Oerlikon HRSflow, San Polo di Piave, Italy, has developed a Mechanical Stroke Regulator (MSR) for hydraulic driven valve gate systems that makes it easy to individually preset the opening positions of the pins in hot runner systems.
Via a graduate scale adjusting screw, the user specifies the individual oil volume, which the valve gate system then uses to bring the needles into the intended positions. In this way, the pressure drop for each nozzle can be set independently, and the pressure distribution during the packaging phase can be controlled.
Oerlikon HRSflow supplies its new MSR ready-to-install on all of the company's existing hydraulic cylinder series equipped with electrovalves. Installation can be limited to individual nozzles of a system to save costs. It only takes around 10 minutes and can be done without dismantling the mold. Modifications to the existing hot runner cutout are not required. Combined with Oerlikon HRSflow's FLEXspeed system, the speed of the pin can also be adjusted.
For more information visit www.oerlikon.com/hrsflow.