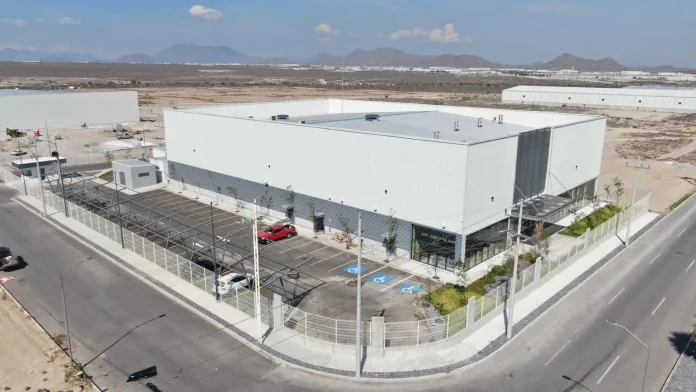 Seco Tools, Troy, Michigan, will open its new 2,500 sq. m. manufacturing facility known as Seco Tools Production Unit (PU) in Mexico on Sept. 29, housing special tool manufacturing. This new PU is an example of Seco Tools' commitment to the Mexican market and is strategically positioned to better serve the growing demand for carbide and diamond tools both in México, throughout North America and some countries in South America and Europe.
Located in the modern 360 Industrial Park, the new PU will have privileged access to the Saltillo-Monterrey Highway with direct road communication to industrial cities in the North (Monterrey, Nuevo Laredo, Matamoros and Reynosa) and the South (San Luis Potosí, Guanajuato and Querétaro).
It's been two years since the acquisition of the cutting tools division of QCT (Quimmco Technological Center), and the machinery and equipment from the previous facility will now be transferred, occupying approximately two-thirds of the PU floor. New equipment for standard tool production is expected to come soon and fill the remainder of the space.
Seco Tools is focused on sustainability and this new location is no exception. Solar cells will be installed on the plant roof and on the top of carports to generate up to 50% of the power needs of the PU.
"Seco is committed to the environment and green technologies," said Oksana Wade, CFO at Seco Tools. Seco Green Fund, created in 2012, supports many environmental initiatives, "which is not only about green power but also other efforts. In México, Seco Tools is not only selling new tools but also regrinding and remanufacturing carbide and PCD tools, as well as recycling carbide at the end of the tool life. Taking care of the whole tool lifecycle, the customer wins and the environment wins too," Wade explained.
For more information, visit www.secotools.com.