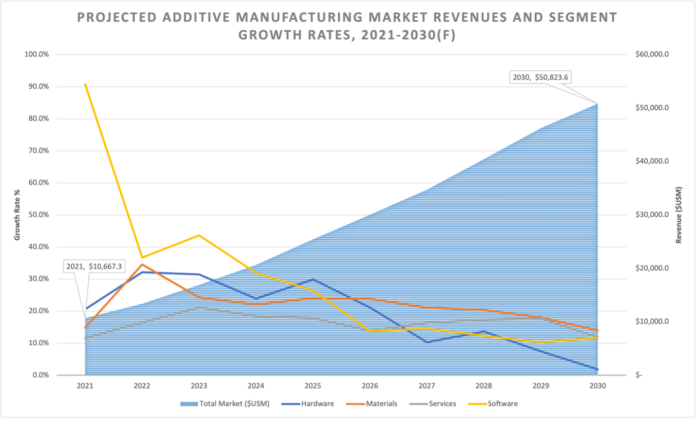 The fourth quarter of 2021 capped a strong year for additive manufacturing markets, according to SmarTech Analysis, a 3D printing and additive manufacturing research and analysis company located in Crozet, Virginia. The growth rate for all additive hardware, materials, software and outsourced services is estimated to be 18% for 2021 compared to the same period in 2020. Specific to polymers, the market grew 13%, to $5.8 billion.
Beyond the annual data, the report provides numbers for quarter four of 2021, which saw the recovery trend continue with strong single digit year-over-year growth and healthy continued sequential growth compared to the third quarter of 2021.
Other key findings in the report include the primary growth drivers for the 2022 AM outlook, product refreshes, details on two popular end user markets and more. For more information, visit www.smartechanalysis.com.