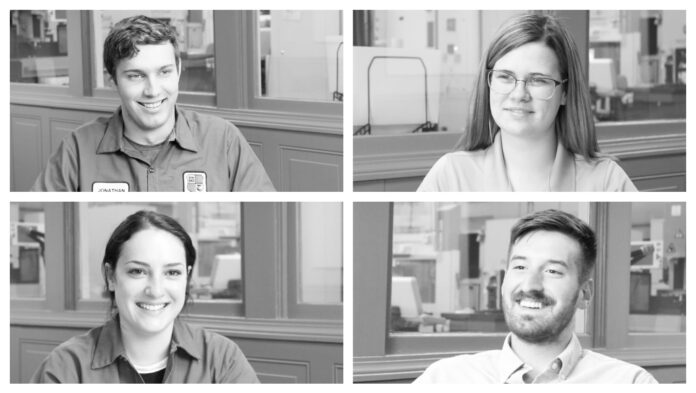 To celebrate national manufacturing day and manufacturing month, Westminster Tool, Plainfield, Connecticut, launched its "Manufacturing Careers in the Making" four-part video series.
Each week, the company highlighted one team member and the path that led them to Westminster Tool in a video on the company's blog page. Each video showcases the spotlight employees' diversity of skill, educational background and motivation. Job responsibilities held by those featured in the series range from CNC machine operation, design engineering, plastics injection molding and research and development. Some of their interests in manufacturing began at technical high school or in engineering school, and others joined later as an opportunity for a fresh start.
Westminster Tool is wrapping up Manufacturing Month by meeting one-on-one with local schools to share the videos with students, teachers and administrators. These in-person events provide a chance to discuss all the different career paths followed by a Q&A session with the four spotlight employees.
For more information, visit www.westminstertool.com.