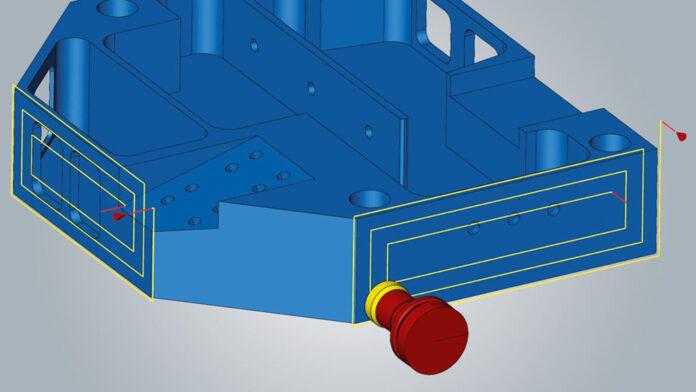 OPEN MIND Technologies AG, Needham, Massachusetts, introduced its latest hyperMILL® 2022.1 CAD/CAM software suite. The new software suite offers users features for improved NC programming in applications, ranging from 2.5D to 5-axis. Highlights in the hyperMILL 2022.1 include a new break-edge function for contour milling, combined pocket milling together with a finish path allowing cutter compensation and increased efficiency for 3D plane machining.
For improved tool data reliability and time savings, tool data such as length, radius, corner radius and tool number and name can be transferred directly from hyperMILL to a Heidenhain TNC640 control using the hyperMILL CONNECTED Machining module.
A new VIRTUAL Machining capability for additive manufacturing processes, where machines often have limited axis ranges, is available in hyperMILL 2022.1. The hyperMILL VIRTUAL Machining Optimizer can be used during NC code generation to simulate additive tool lpaths to optimize them for machining. For more information, visit www.openmind-tech.com.