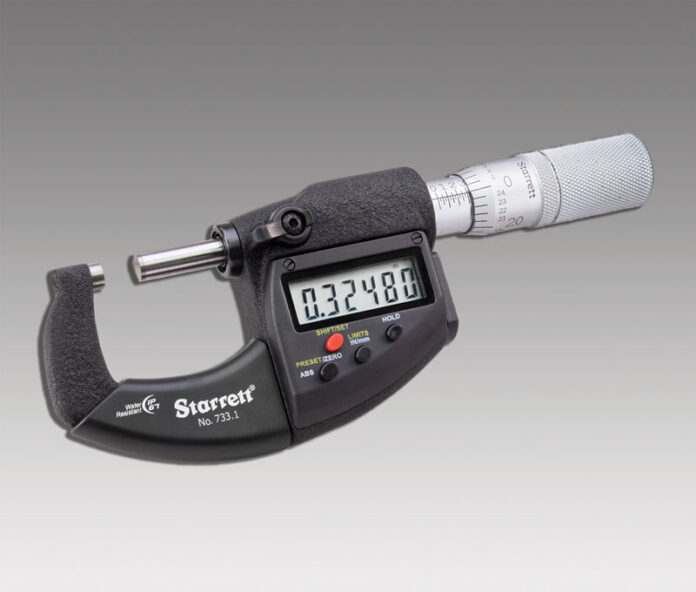 The L.S. Starrett Company, Athol, Massachusetts, a manufacturer of precision hand tools and gages, metrology systems and more, has introduced more than 100 electronic digital micrometers with new features. The new Electronic Micrometers range from the No. 733.1 Outside Micrometers to a wide array of application-specific models.
To withstand the harshest shop elements while retaining tool integrity, the new micrometers include an IP67 level of protection on sizes 0 – 4″ (0 – 100mm) and on various application-specific models. A modern, ergonomic, insulated frame design on the new No. 733.1 0-1″ outside micrometer is designed for comfort and ease of use. Industry 4.0 ready, Starrett Electronic Micrometers are equipped with RS232 output, ideal for use with data collection systems such as Starrett DataSure®.
For more information, visit www.starrett.com.